The World Cup 2018 group stages were brought to a close on Thursday evening as Belgium beat England to top Group G.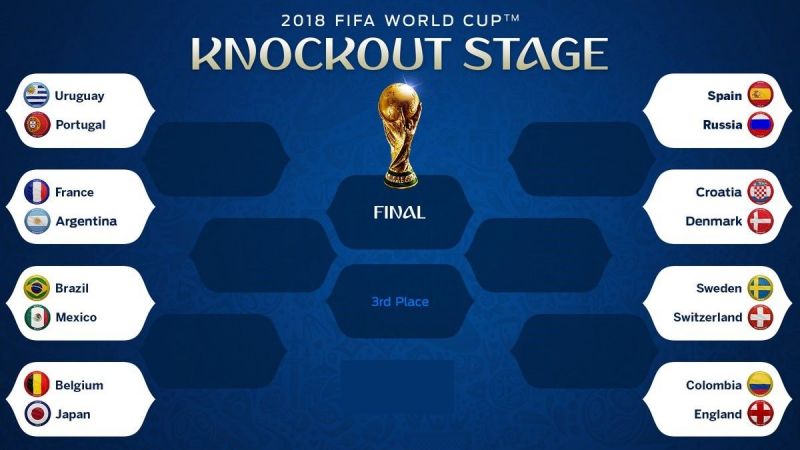 England were vocal about keeping their winning streak alive to preserve precious momentum but in the end a team featuring eight new faces from the one that beat Panama was edged by a second-string Belgium side.
With a busy schedule, here is the guide on how to watch every second of the action.
The full World Cup 2018 fixture schedule is included below, with timings, venues and TV channels included.
Round of 16
Saturday 30 June
France vs Argentina – Kazan, 3pm (Match 50)
Uruguay vs Portugal – Sochi, 7pm (Match 49)
Sunday 1 July
Spain vs Russia – Moscow (Luzhniki), 3pm (Match 51)
Croatia vs Denmark – Nizhny Novgorod, 7pm (Match 52)
Monday 2 July
Brazil vs Mexico – Samara, 3pm (Match 53)
Belgium vs Japan – Rostov-on-Don, 7pm (Match 54)
Tuesday 3 July
Sweden vs Switzerland – St Petersburg 3pm (Match 55)
Colombia vs England – Moscow (Spartak), 7pm (Match 56)